I finally got my Gravely Model C running again. I'm not sure of the exact year of manufacture, but it's late 60's to early 70's. I have a couple of attachments, but currently I've been using the 30″ rotary mower and the 48″ snow blade (for maintaining my half mile driveway). This first pic is from Saturday before last clearing brush from the back side of my dam.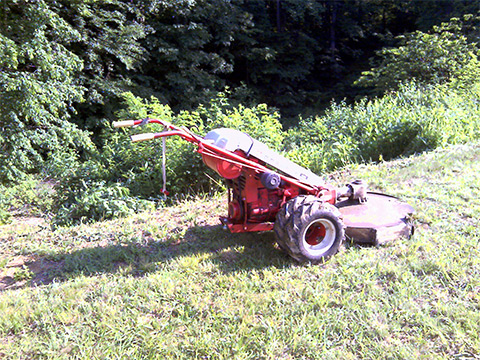 Next up is from yesterday. Still clearing brush, but this time along side of the driveway near my house. I decided that a tree lined tunnel was just too creepy to be walking on after dark with no flashlight (which is a story unto itself and a lesson hard learned in regards to making sure you got gas before setting out in the evening). At any rate, that section is not not so scary when it's pitch black.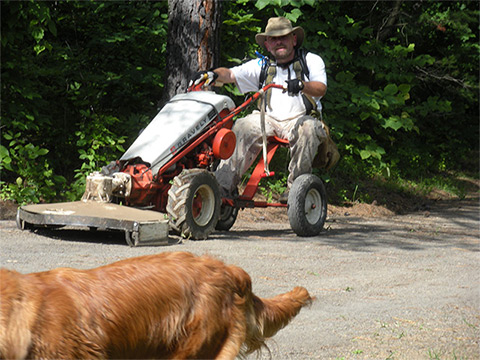 Me and my dog Kinsie. She's slowly getting used to the tractors and actually got pretty close when the C was fired up. I hope she doesn't get too used to it when I'm out working. Got my standard rig on, Camel back to stay hydrated, tool pouch, Tilly hat and side arm. Snakes have been pretty bad this year, I've had to put down five so far, one just yesterday morning. I should have my gators on, but I have no idea why I didn't.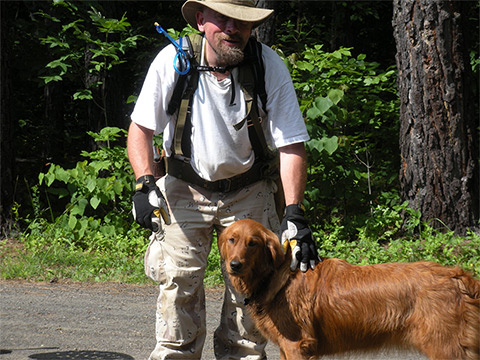 And lastly, what's for dinner? Beef, need you even ask. Grilling burgers for mom and me on Fathers Day. I still miss dad very much, but I know he's down here with me. And no, I didn't develop male pattern baldness. It's just cooler down here in the boonies with no AC, and it makes finding ticks a whole lot easier.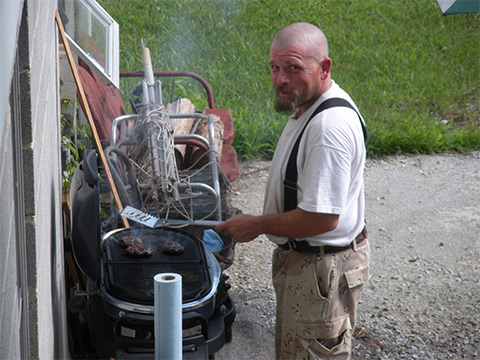 And a final note. It took me about two hours to upload a handful of pix and write this post, all thanks to the crappy AT&T cell card. I honestly think dial-up would smoke this thing on a speed test. I really hate technology.