Boy howdy, someone hit that thing with a taser. I noticed that it had moved again to the pic below, but was informed by Maydog and my folks a couple hours later that it is now hanging upside down again. I know you're thinking that maybe I caught it at just the right time, but it was (as pictured) there from mid-morning to after dinner. Then it was hanging again. Just might be a record for one spot.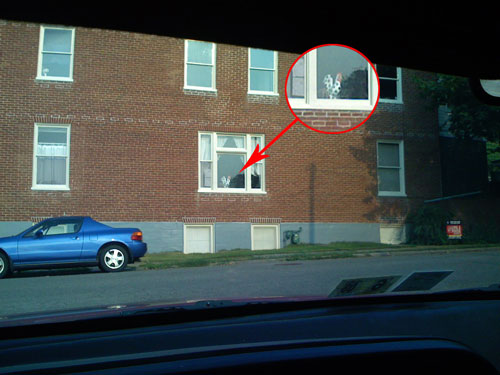 I'm going to put up another page just for positional and statistical data in regards to this spotted ceramic cock. Stay tuned.
And as a side note, I found some information on the category title.
The word "Bagok" originates from the Kurdish one and consists of two syllables: "Ba", the wind and "gok" approximately, like the ball, and means about "the circling wind".
Personally, I think it sounds like a chicken.